Archiving Has Begun!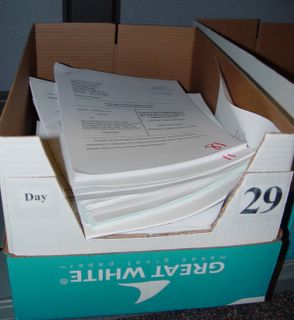 This is the
first box of papers docketed in CM/ECF.
They were filed on April 29th and
are stored in a box with that date
. The official court record is the electronic file, so these papers constitute an archive. It is anticipated that a
future agreement
between the National Archives and Records Administration (NARA) and the Administrative Office of the U S Courts, consistent with the NARA
Electronic Records Archives (ERA)
Program
,
may allow the electronic record to be sufficient for archival purposes
. After that time, the paper chronological files might not be needed.